A Certified Retirement Coaching Program Designed For You!
This program and certification puts you a step above because it: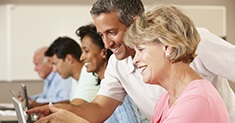 1) Takes you through the program first, so you develop first-hand knowledge and insight into what it takes to retire well and so that you feel confident coaching others.
2) Turns you into a baby boomer and retirement expert.  A Certified Retirement Coach should know as much about the transition from work-life to home-life as possible.  That means understanding the five keys area of retirement and having the tools to create Aha moments in each one of them. The sheer depth of our content will keep you engaged and constantly accumulating new knowledge and skills.
3) Teaches you how to be a coach. Many certifications talk about the retirement landscape and where coaches fit in, but fall short of providing them with actual coaching skills and techniques.  From pocket questions, to one-on-one techniques, and group workshop facilitation, we give you a duplicatable process that helps you get results with clients… and build a business, big or small, to call your own in a booming industry.
4) Gives you added purpose, direction, and the ability to become part of an exclusive group of people who are creating a major movement and paradigm shift in retirement planning by shifting the focus from money to the body, mind, and spirit aspects of life in retirement.
"Having been a student of retirement and the retirement experience since the mid-80's, I wasn't sure what might be added to the body of knowledge, but (in modern parlance) OMG!!! What you have put together is so spot on for baby boomers, with the raw truth that exists for so many."
-Steven S.
5) Meets you where you are at.  Whether you are still working, already retired, caring for an aging parent or adult child, back in school, taking other courses, or just want to improve your own thoughts and understanding for your own retirement, you can work our self-paced course into your existing life and schedule.
6) Makes sure our program is right for you before you make any financial commitment.  Our first module is free so that you can tap into our knowledge base and experience the benefits of going through the certification right away. The proof is in the content and we're so confident you'll like it… and be able to use it right away, that we also back it with an iron-clad 30-day money back guarantee. (*See full refund policy below)
7) Helps you launch your business.  One of the biggest challenges facing this industry is that once people get certified they are left on their own to figure out how to get the word out and start making money.  We have an entire suite of sales and marketing tools and templates to help you establish yourself and get your first client.  Newsletters, seminars and workshops, websites, online guides and quizzes, and more make it easy to make a big splash after certification!
Program Overview:
The Certified Professional Retirement Coach program includes 9 modules and blends opportunities for self-study, with short insightful videos, as well as opportunities to interact with other students.  You won't be forced to watch hours of bland PowerPoint videos or be required to struggle through a bunch of poor audio recordings.
You'll be engaged, have opportunities to develop new knowledge and skills, while connecting with like-minded people.
"I learned a lot about the evolution of the concept of retirement and increased my knowledge about the "dark side" which is so important when educating others. I'm in this age group and so much of the information I learned rang true… I am so excited for what it can mean for people to live intentionally during retirement."
-Donna M.
Certified Professional Retirement Coach™ Curriculum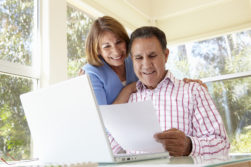 Module 1:  The Massive Need & Opportunity For Coaches Like You
Unit 1:  The Truth About Retirement Coaching And What You Need To Know
Unit 2:  What's Not Depicted In Fancy Retirement Commercials Or Glossy Brochures
Unit 3:  How Did We Get Here?  The Evolution of Retirement And Why We Are At Crisis Levels
Module 2: The Art & Science Of Human Flourishing In Retirement
Unit 1: Positive Psychology As A Framework For The CPRC
Unit 2: Foundations For Successful Aging
Unit 3: Understanding What It Takes To Make A Successful Transition
Unit 4: Fostering A Resilient Life For Clients In Retirement
Module 3:  Developing Coaching Skills And Real Life Applications For Getting Client Results
Unit 1: Developing A proven, Time-tested Process For Clients
Unit 2: How To Engage Clients And Help Them Prepare For Actual Life In Retirement
Unit 3: Helping Clients Understand The Value You Provide and Results They Will Get
Unit 4: Retirement Transition Coaching With Couples
Module 4: Redefining Retirement In A More Personal & Meaningful Way
Unit 1:  The Starting Point For Retirement Thoughts, Behaviors, And Decisions
Unit 2:  A Life Changing Exercise That Positions Retirement Like Never Before
Unit 3:  Concrete Steps On How To Handle A Taboo Retirement Topic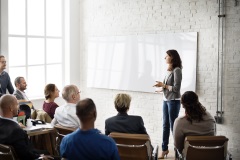 Module 5: Cultivating The Right Thoughts And Feelings About Retirement
Unit 1: The Eye-opening Difference Between Retirement Perceptions And Reality
Unit 2: A Fun And Interactive Exercise That Magnify The Five Key Areas Of Retirement
Unit 3: Addressing Issues Associated With Work Identity, Time, And Motivation
Unit 4: Understanding The Role And Impact Of Grief During The Retirement Transition
Module 6:  Helping Clients Stay Relevant And Connected In Retirement
Unit 1:  The Inside Scoop On The Crucial Nature Of A Clients Social Network
Unit 2:  A Powerful Exercise To Help Clients Understand And Categorize Their Relationships
Unit 3:  Understanding The Sharing Economy And Its Role In Retirement
"Retirees will need to develop a wide range of skills that they have not focused on in the past. The most impactful thing I experienced is the realization that for most retirees their identify and self-worth is tied tightly to their work persona. They have spent most of their lives perfecting this persona, that will now, to a large degree, need to change.. They have very little insight into what they will need to do or what is involved with this change. It confirmed my decision to narrow my life coaching niche to retirement coaching."
-Dale C.
Module 7:  Changing Retirement Wealth From Dollars And Cents Into Health
Unit 1: The Importance Of Functional Fitness And Staying Active
Unit 2: Helping Clients Develop A Plan For Health Habits, Opportunities, And Concerns
Unit 3: Relationships, Intimacy, And Sexuality In Retirement
Unit 4: The Impact Of Natural Aging And The Five Senses In Retirement
Module 8: Simple Approaches To Helping Clients Become More Financial Savvy
Unit 1:  Common Sense Concepts That Clients Can Use To Protect Themselves
Unit 2:  Understanding Financial Professionals And Red Flags To Watch For
Unit 3:  Ideas To Help Clients Keep Their Financial Life In Perspective
Unit 4: Creating A Non-financial Legacy With Your Clients
Module 9: Connecting The Dots For Clients, Advanced Coaching Concepts, & Making A Big Splash
Unit 1: Crystalizing A Clients Thoughts, Feelings About Actions In Retirement
Unit 2: Taking Your Coaching Skills To A New Level
Unit 3: The Part You Have Been Working So Hard For: Concrete, Step-by-step Tools To Launch Your Business
There are an estimated 28-36 hours of course content and work.  Depending on a coach's time frame and style, it generally requires 2-3 hours of work for each module, plus an additional 12 hours of practice coaching to complete the certification.
Course Cost
The program includes:
9 Online Modules With Video Support
Comprehensive E-course Book
Coach's Tool Box (Intake form, Sample Client Contracts, marketing templates, checklists)
Private Facebook Group To Interact With Other Coaches
Role Play Sessions To Practice Coaching
Special Office Hours and Webcasts
Use of Certified Professional Retirement Coach Logo
30 Days Of Marketing Support Including Introductory Newsletter, Online Quiz, and More
Total Investment: $1,795.00
Get Started Now: First Module Free
"Our Personal Guarantee"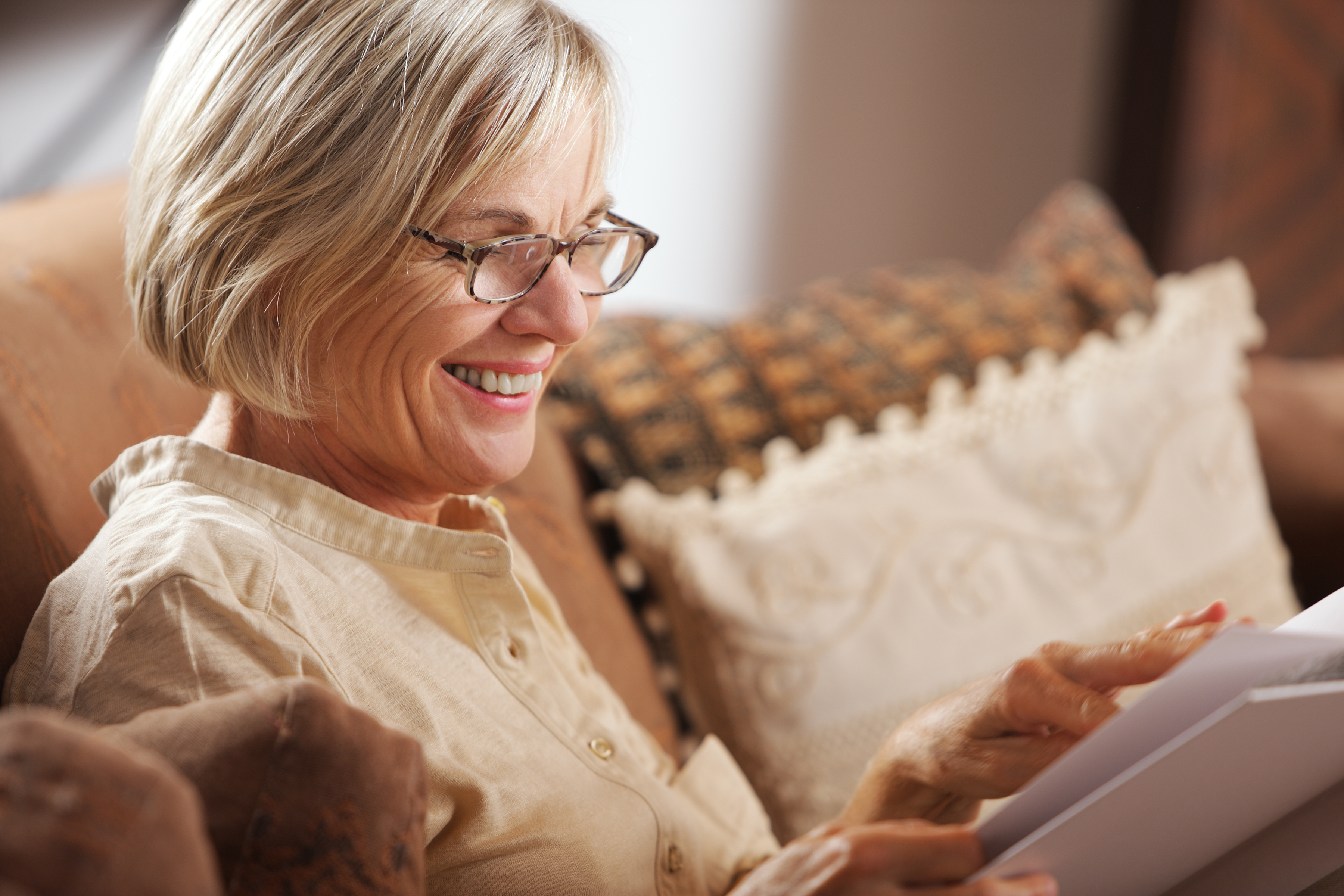 We want you to feel comfortable making the decision to become a "Certified Professional Retirement Coach." Therefore, we offer a 30-day, two-module money back guarantee in order to give you time to experience and evaluate the program (see refund policy).
We know how fulfilling it can be when you make a difference in people's lives and we want to make sure you get a chance to do that successfully with our program.
-Robert Laura
Still Have Questions?  Contact us


Legal Disclaimer:
Every effort has been made to accurately represent our product and its potential. Each individual's success depends on his or her background, dedication, desire and motivation. As with any business endeavor, there is an inherent risk of loss of capital and there is no guarantee that you will earn any money.
Refund Policy
We stand behind our programs! If you are dissatisfied with any of our products within 30 days of purchase or prior to the completion of the first three modules, you may return the product for a full refund. If you enroll in a coach training program and wish to withdraw for any reason, you must return all materials received and delete any electronic documents from your computer. Refunds may only be made (1) within the first 30 days after enrollment or prior to the completion of the first two modules, whichever comes first, (2) upon written request for refund delivered by mail or email to our office address, and (3) provided the training materials and any other products returned are in resaleable condition when returned. No refunds will be made after 30 days.