Our commitment to our coaches and the industry is to not only give you access to the best and brightest minds in retirement coaching, but to also offer you the ability to garner specialized knowledge and training in these niche areas of retirement coaching.
Beginning this September, we will be offering additional course work in a variety of key areas of retirement coaching.  Email us to learn about more these exciting course specialization and meet our team of experts below.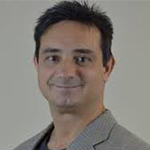 Robert Laura, AAMS, CPRC, CMFC, CRPC
Expertise:  Baby Boomers, Investing, Psychology of Retirement
Program founder and Creator
Website: http://www.robertlaura.com
Click here to email
Robert Laura is the Retirement Activist who is committed to changing the way people think about and prepare for every aspect of retirement. His nationally syndicated columns at Forbes.com and Financial Advisor magazine reflect his ground breaking efforts to challenge the status quo of traditional retirement planning.
As a former social worker and certified personal trainer turned money manager and author, he has found that retirement is among the most fascinating, yet least understood, phases of life. Through interviews with celebrities, professional athletes, entertainers, leading experts, and his own clients, he's develop a powerful message to tackle the mental, social, spiritual, and financial aspects of retirement. His objective is simple: to help people create a no-regrets retirement plan. (Read More…)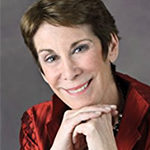 Dorian Mintzer, M.S.W., Ph.D., BCC (Board Certified Coach)
Expertise:  Individual and Couples Coaching And Aging
Course Title & Description: Coming Soon
Website: http://www.revolutionizeretirement.com/
Click Here to Email
With over 40 years of clinical experience, Dr. Dorian (aka Dori) Mintzer is an experienced therapist; retirement transition, relationship, money and executive coach; consultant; writer; speaker and teacher. Her expertise in adult development, holistic life planning and positive psychology, combined with her life experiences, have led to her passion helping individuals and couples embrace their "bonus years" as a time to grow, learn and evolve. (Read More…)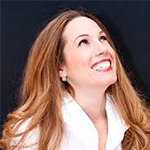 Gillian Leithman, Ph.D.
Expertise:  Corporate Wellness & Retirement Neuroscience
Course Title & Description: Coming Soon
Website: http://rewiretoretire.com/
Click here to email
Dr. Gill is a corporate trainer specializing in health and wellness seminars and workshops. For the past 12 years, her focus has been on teaching people how to deal with personal and professional challenges. All her work is based on the latest social science research. She is best known for her pre-retirement workshops which help prepare people for the emotional transition from work to retirement. (Read More…)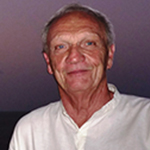 Charlie Morris, Ph.D.
Expertise:  Aging, Memory, and Longevity
Course Title & Description: Coming Soon
Click Here to Email
Charles J. Morris is an emeritus professor of psychology and former provost from Denison University. He and his wife Carol retired in 1999, moved to Niceville, FL, where they lived for 14 years. During that time, Charlie taught in the Semester at Sea Program on three occasions (2009, 2011, and 2013). Charlie continues his study of various issues relating to aging, including memory and the application of positive psychology to life in retirement. (Read More…)